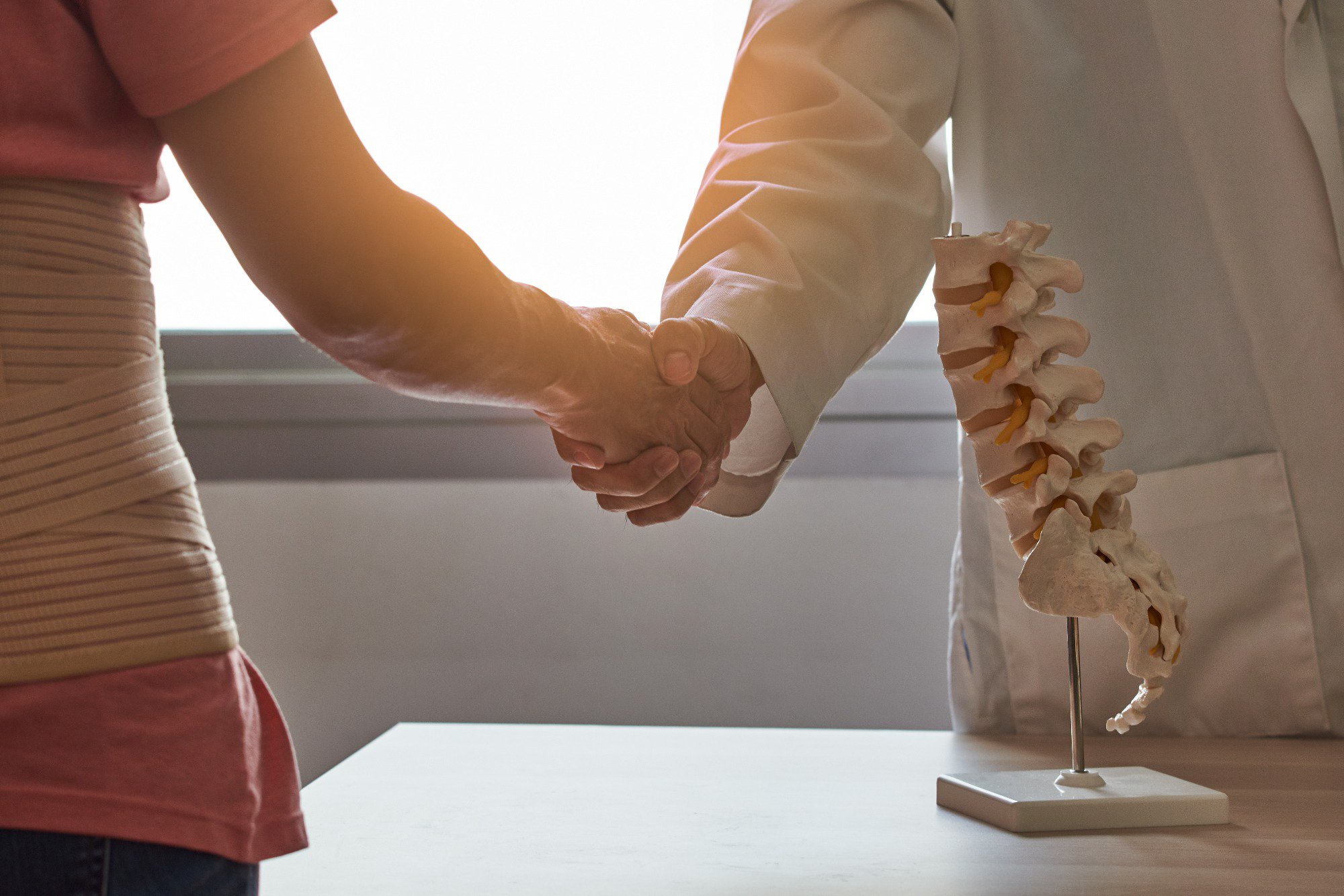 Being diagnosed with or having suspicions about a brain condition, nervous condition, or spinal condition can be emotionally taxing. You may feel confused, scared, or overwhelmed, all of which are valid and common feelings. One way to ease your anxiety is by preparing for your first meeting with a neurosurgeon. That's why we're here to give you an idea of what to expect from your appointment so that you can go in feeling more confident and informed.
Why Would I Need to See a Neurosurgeon?
A neurosurgeon is a highly trained medical doctor who specializes in the diagnosis and surgical treatment of disorders of the nervous system, which includes the brain, spinal cord, and peripheral nerves. Other physicians, such as neurologists or primary care doctors, may refer you to a neurosurgeon if they suspect that you have a condition that requires surgery. While the name may lead you to believe a neurosurgeon only provides surgery, they are trained to diagnose and treat a variety of conditions before considering surgery.
You may want to seek care from a neurosurgeon if you're experiencing severe illness or pain, or if you have a referral from your physician. Some of the typical symptoms that would prompt you to seek care from a neurosurgeon include:
A weak hand grip.
Back or neck pain.
Dizziness or balance issues.
Impaired ability to move normally.
Persistent numbness or pain in the extremities.
Moderate or severe seizures.
Unusual and severe headaches or migraines.
If you are experiencing these symptoms, it could be indicative of a neurological condition, so it is important to visit a neurosurgeon sooner than later.
What Conditions do Neurosurgeons Treat?
Neurological disorders are illnesses and impairments that affect the brain, spinal cord, eyes, and nerves throughout the body. They refer to a problem with one or more sections of the nervous system, which causes a variety of problems in the nervous system either immediately or over time.
Neurosurgeons treat a wide range of conditions through surgery and other life-saving treatments. These conditions include, but are not limited to:
Concussions.
Aneurysms.
Birth defects.
Blocked arteries.
Brain damage.
Brain tumors
Chronic low back pain.
Epilepsy.
Peripheral nerve disease.
Spinal trauma.
Spinal tumors.
Stroke.
Parkinson's disease.
These conditions and more call for a visit to a neurosurgeon, as they are specifically trained to treat these disorders. If you believe you have a neurological condition, you should visit a neurosurgeon to be evaluated.
What Should I Expect From My First Appointment With a Neurosurgeon?
Your first visit with a neurosurgeon will be similar to any other first doctor visit, as they will take a complete medical history and may perform a physical examination. This visit will be focused on getting to know you and your health history so that they can make an accurate diagnosis. To do this, your experienced neurosurgeon will likely ask you questions about your symptoms, how long you've been experiencing them, any previous injuries or illnesses, family health history, current medications, and lifestyle habits.
Your neurosurgeon will order diagnostic tests, which may include imaging studies such as MRI or CT scans, to help determine the cause of your symptoms. Once they have reviewed all of your test results, they will discuss treatment options with you. If your neurosurgeon recommends surgery, they will explain the procedure in detail and answer any questions you may have. They will also be sure to discuss the risks and benefits of surgery with you so that you can make an informed decision about whether or not to proceed with surgery. After your first visit, you will likely be scheduled for follow-up visits so that your neurosurgeon can monitor your progress and make any adjustments to your treatment plan as needed.
Visiting your first neurosurgeon can seem daunting, but with the right care, you can feel comfortable and confident about your condition. Dr. Michael Verdon at Dayton Neurological Associates is an experienced neurosurgeon who is dedicated to offering you the best care possible. If you are looking to make your first appointment with a neurosurgeon, look no further than Dayton Neurological Associates for expert treatment.
Dayton Neurological Associates provides Dayton, OH with back pain relief, neurosurgery, and concussion care. With cutting-edge diagnostics and high success rates, Dr. Michael P. Verdon improves patients' function and quality of life. We offer services ranging from lumbar discectomy surgery to concussion treatment and more. If you would like to schedule an appointment, schedule one online today, or contact us at (937) 797-3137 for more information.